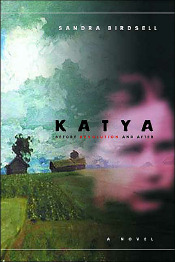 I'm curious about the writer
Sandra Birdsell
, author of
Katya,
a novel about a Mennonite girl during the Russian Revolution.
Milkweed Editions
is the publisher, and I'm reminded that when I blogged about Seth Kantner and
Outside Wolves
(see entry for January 8), I meant to provide a link to its website and forgot.
Birdsell is a Canadian (Saskatchewan writer), and
Katya
was a finalist for the
Giller Prize
, only at the time the prize was awarded, the book was titled
Russlander
.