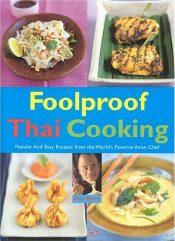 Ken and I enjoyed an international Thanksgiving yesterday at Tom and Lek's house. Of the eleven people present, only three were native-born Americans. Lek (who hails from Thailand) had invited four young women and a young man from Thailand, a young man from Burma, and, of course, Da (Lek's sister) and her boyfriend Moshe from Israel. We were a spirited, fun group yesterday, and I'm sure I'm not just speaking for myself when I say I had a blast. There were actually two feasts--one Thai, the other a traditional Thanksgiving with all the fixings. Lek is an astounding cook who has mastered the cuisine of many countries. I ate both spreads, since I love Thai food and everything Thanksgiving. What was so much fun is that nearly everyone (except for Lek) knew only one or two of the people present, and everyone was open to meeting new folks.
I spent an amazing half hour talking with Tu, the Burmese electrical engineering student--about his studies, about his family and their business in Burma, about the oppressive Burmese regime. He plans to return to Burma to help develop the nation's transportation system, once a new, democratic government is in power.
Moshe grew up on a traditional kibbutz in Israel, and as such, was raised apart from his parents. He believes that this upbringing has helped him to be a success in the U.S. Moshe's parents were Zionists who emigrated from Poland in 1932. They were the only people in their families to do so, and as a result, not a single person from both their extended families survived the Holocaust. Moshe has been in the U.S. for twenty years, he married an Israeli woman, had three daughters, and is now divorced. Prior to emigrating, he fought in both the 1967 War and the 1973 Yom Kippur War. I have only met a few Israelis in my life, and I believe he is the only one that I have had the opportunity to really talk to. Fascinating...
We finished the evening with Charades, which was hilarious because of the difficulty of the language differences. We laughed and laughed. So good.