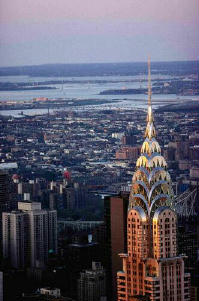 Before leaving for New York, I searched and searched for the locations of independent bookstores. The majority of the most intriguing bookshops appeared to be in Greenwich Village, a neighborhood we didn't visit on this trip. I was stunned to discover that outside of GV, there are so few independent stores. How I wish we'd been able to get our hotel room's internet connection to work because when I arrived home, Carolyn, a former New Yorker now living in Chicago, had emailed me saying that
Coliseum Books
on 42nd St. near the New York Public Library was not to be missed. Do you know I walked past it three times last week? I didn't go in, partly because each time I was in a dreadful hurry and partly because from the outside it looked like a Walden Books or a Buck-a-Book store. Damn! Its website makes me long for it--it'll definitely be my first destination on my next trip to New York.
We did visit a fascinating bookstore,
Westsider Rare and Used Books
, just around the corner from our hotel on Broadway between 81st and 82nd Streets. It's the quintessential used bookstore, jammed full of books from floor to ceiling, housed in a narrow little shop on two levels, complete with a rickety staircase. A vast variety of new and old titles, some obscure, some bestsellers--all very quaint. I highly recommend it. I found a paperback edition of Paul Auster's
New York Trilogy
(
City of Glass
,
Ghosts
, and
The Locked Room
) and Ken bought Bill Bryson's
In a Sunburned Country.
(Ken is a huge Bill Bryson fan.)
I delved into
City of Glass
on our way home on the 3:03pm Amtrak Acela Express on Friday afternoon. It was lucky I had some Paul Auster along because I was one of three passengers who did not get a seat. I had to sit in the club car on a tiny bar stool until we reached Providence. I was incredibly annoyed that they overbooked the train, but
City of Glass
came through for me, making me forget my discomfort. Sensational story!! But never again will I return from New York on a Friday afternoon.